CORE VALUES AND BELIEFS
We believe in the dignity and worth of every person given to us by our Creator and Redeemer, God Almighty. We believe that our Heavenly Father sent his Son, Jesus Christ our Savior, to save us from our sins and gives us new life and hope through the power of the resurrection. We believe in the working of the Holy Spirit, the third person of the Trinity, the One who dwells in our lives and empowers and strengthens us in our daily Christian walk.
We believe that the Bible is the foundation to our teaching and preaching and that we take seriously applying God's Word to every area of our lives. We believe that we all live in a lost and broken world so loved by God which needs salvation.
Our worship is characterized by a spirit of joy, gratitude, and expectation where God is glorified and honored. We try to be open so that the Holy Spirit can work in our lives and direct us to do His will for us in the world.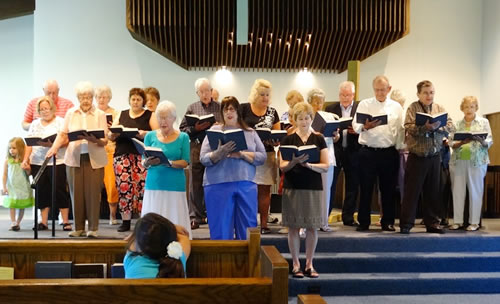 AFFIRMING COMMUNITY OF BELIEVERS
As a congregation we celebrate the faith and gifts of all people. We believe in building loving relationships without allowing racial, social, economic, political or other differences to become barriers.
AUTHENTIC SPIRITUALITY AND ENGAGEMENT
We offer through study and learning opportunities where we can grow in our faith and understanding of God's Word. We believe that the best way to spiritually grow is through Bible Study, small group participation, prayer, engagement in mission, and developing spiritual disciplines in one's life.
CARE FOR ALL
We believe that God wants us to serve and show care and concern for others as He demonstrates care for us. We support and encourage one another by reaching out to those in need. We believe we best live out Christ's commands when we care for the poor, the homeless, the disabled, those who suffer from abuse, and advocate for social justice and righteousness.