Welcome to the Fellowship & Membership Ministry. Our Ministry co-ordinates fellowship activities throughout the year. Activities we have organized include:
Lumberjacks hockey games in the winter, game nights at the church, exploring the Monet Gardens in downtown Muskegon, Whitecaps baseball games in the summer, the annual Ice Cream Social in August, a trip to Lewis Farm in the fall, and a Thanksgiving dinner for our church members in November.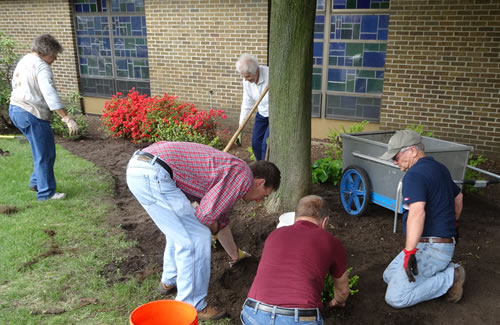 Spring Clean Up
We try our best to plan activities that are of interest to the church members and are always open to suggestions. We have an active seniors singles group (Go-Go Girls), which meets monthly for lunch and a variety of fun activities.
Our Ministry also tracks membership and keep our membership rolls up-to-date.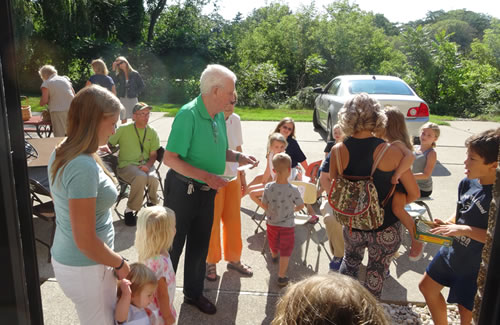 Ice Cream Social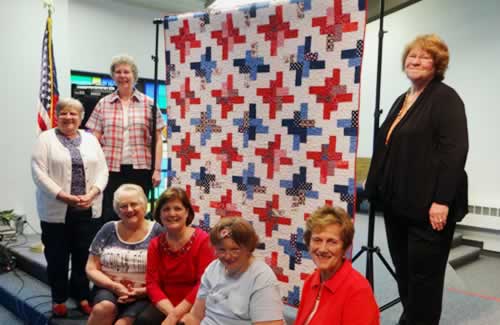 Stitch In Time Fellowship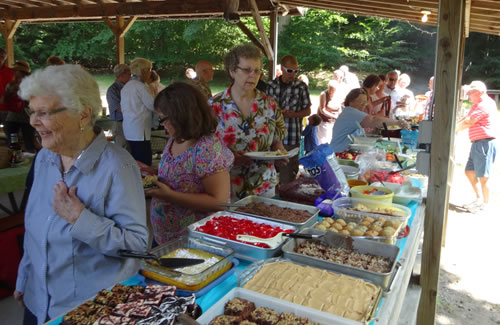 Potluck at Elks Park