Opportunities for Spiritual Growth
Children and Youth:
The children on Sunday morning attend the worship service for a brief children's story and then leave for Children and Worship. This enables the children to encounter and experience time with God by singing praises, hearing biblical stories and parables told in powerful oral traditions using wooden figures. The children have the opportunity to "wonder" and make it their own by working with the story or expressing themselves through a variety of art mediums. On the second Sunday of each month the children and youth play the bells after the weekly Children's story in the sanctuary. Nursery and toddler care is always available.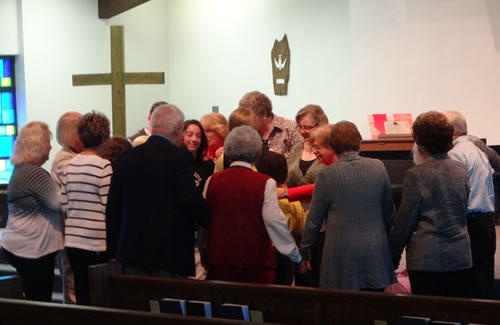 Blessing of the Backpacks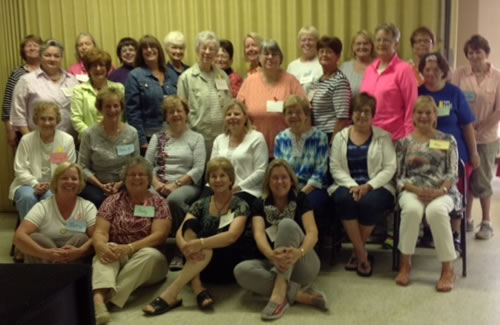 Beth Moore Bible Study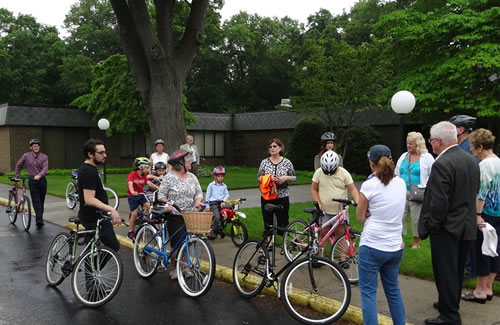 Bike-a-thon
Adults:
Adults also have an opportunity to fellowship with each other and dig deeper into God's word through several Bible studies. In the Spring, Fall and Winter a group of women meet from different denominations to study well known teachers. (examples Beth Moore and Max Lucado ) Another group of women meet in the afternoon. On Tuesday mornings the men enjoy an early breakfast at Cherokee Restaurant with an on going study of the Gospels.
"TRUST IN THE LORD with all your heart, lean not on your own understanding. In all your ways acknowledge Him and He will make your paths straight. Proverbs 3:5-6