This ministry is a group of members who have the responsibility of designating funds given to missions through our offering envelopes. They also collect a "loose change" offering each month for mission projects.
Recently the following local missions have been given a quarterly amount each year. Muskegon Cooperating Churches, Muskegon Rescue Mission, Love, Inc. Mission of Area People (MAP) Supper House, Youth for Christ, and First Congregational Church Saturday Breakfast.
We also support an India Ministry of 13 pastors. We have supplied them with goats, bikes, bibles, sewing machines, medical supplies, and a monthly stipend for each family. Some of our other donations have gone to Child Evangelism Fellowship, "Q" Place, SOS Ministries for Mexico, Sweaters for World vision, Crop Walk, and Socks for the Rescue Mission.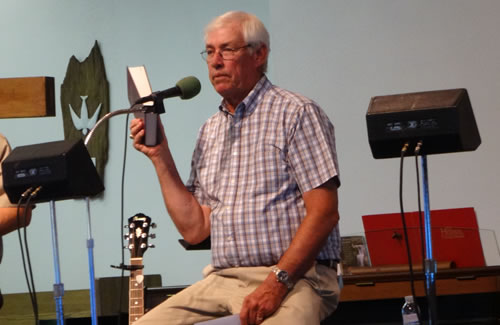 Outreach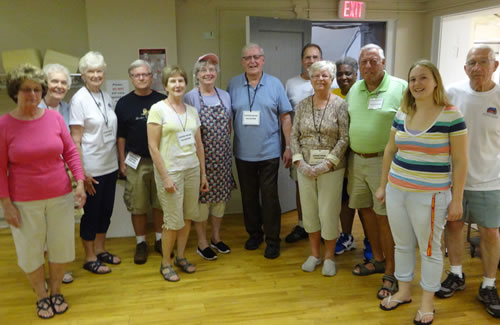 Outreach to MAPS Supper House
We have provided complete turkey dinners for 12 families through MAP for several years as well as serving at their supper house and in their clothing pantry. Our Christmas outreach is a mitten tree which we fill with hats, gloves, scarves, etc. and deliver to various charities. Our Christmas Eve Service collection goes to help retired ministers in our conference, NACCC This ministry if one of several that help McGraft fulfill one of our purposes: Lead people to Christ and into the family of God. We welcome new members.