A Ministry of McGraft Memorial Congregational Church
The McGraft memorial Garden is a sacred space for the interment of ashes and cremains. It is available to church members and their immediate families. It is meant to be a place of peace, respect, and rememberance.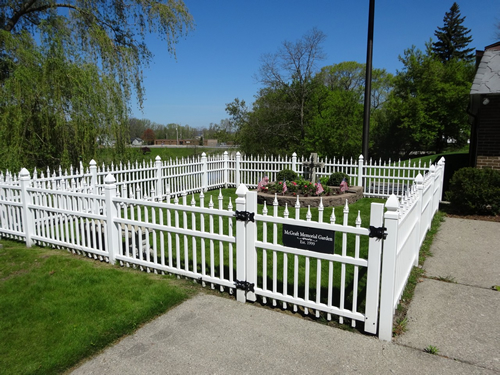 Our garden is located outside of the Narthex just off the patio. There is a bench inside the fenced area with a view of the beautiful grounds and our newly dedicated American flag. A plaque with the names of those interred is on the wall just inside the door. We invite you to consider this beautiful space as a final memorial and witness to God's love.